DIVERSE PACKAGING_MAXIMIZING EXPORT POTENTIAL OILS AND FAT PRODUCTS _PART 1
It's important to note that the packaging requirements for exporting fats and oils differ significantly from those for domestic distribution. In the domestic market, manufacturers are required to package the product in small bottles suitable for distribution and retail purposes, such as restaurants and supermarkets. This kind of packaging offers great convenience for consumers to use the product easily and efficiently.
Small bottles and product boxes: This is a common packaging method for the domestic market, allowing convenient use and a variety of choices. Consumers can purchase fats and oils in small containers suitable for individual needs.
Product accessibility: Packaging small containers make the product easily accessible at stores, supermarkets, restaurants, ect. This promotes consumption and provides convenience for consumers.
Brand interaction: Bottles and product boxes can be designed to showcase the brand, contributing to building a strong brand and leaving an impression on consumers.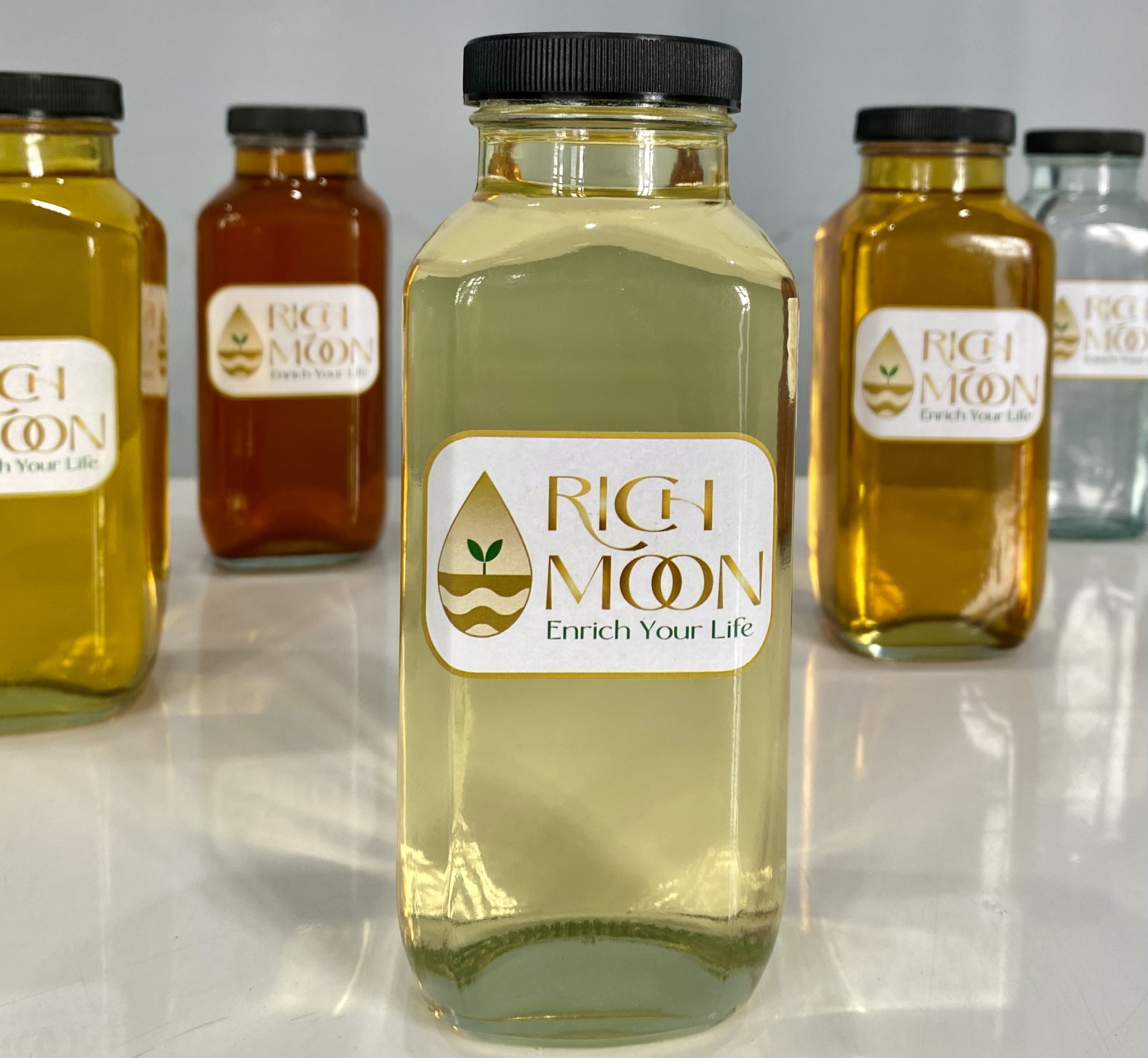 However, exporting fats and oils presents unique challenges when it comes to packaging. In order to ensure the safe and convenient delivery of these goods to buyers, exporters need to possess both experience and technical expertise in packaging. When it comes to packaging bulk quantities of fats and oils, exporters commonly utilize flexibags, isotanks, and drums.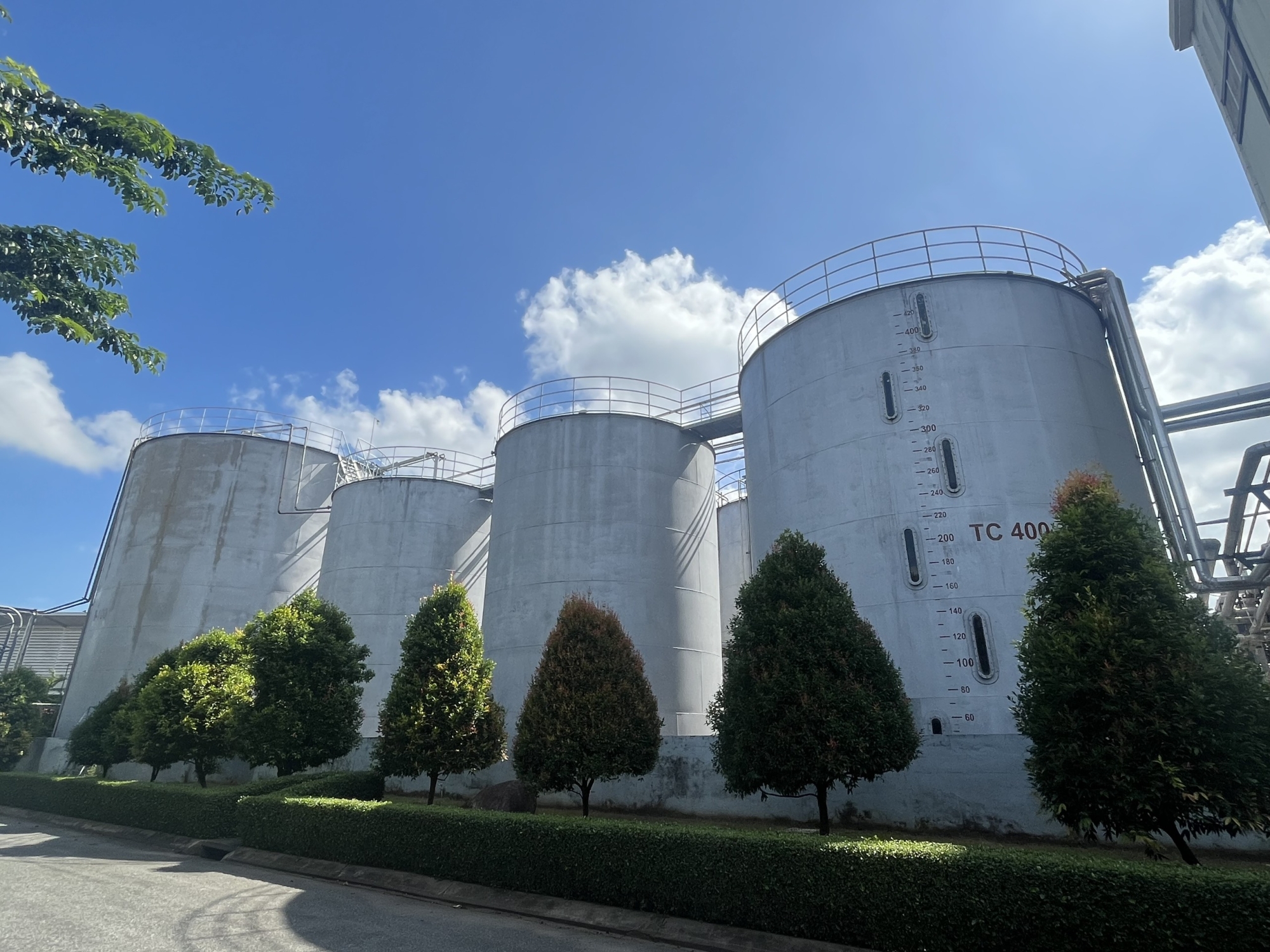 Now, let's examine the factors, as well as the advantages and disadvantages, associated with each of these packaging methods.
1. Flexibag:
Advantages:
Large Capacity: Flexibags possess the capacity to accommodate a significant volume of fats and oils, usually varying between 16,000 and 24,000 liters. This attribute not only allows for space-saving but also helps in minimizing transportation expenses.
Safety and Preservation: Flexibags are constructed using materials that are both waterproof and resistant to chemicals. This guarantees the protection and preservation of the product while it is being transported.
Cost-Efficient Transportation: Flexibags offer a cost-saving advantage over smaller packaging methods due to their large capacity. By utilizing Flexibags, transportation costs can be reduced significantly.
Disadvantages:
Non-Reusable: Flexibags are commonly not designed for multiple uses or recycling, which can contribute to environmental issues and increase the costs associated with their disposal.
Limited Accessibility to End Consumers: Fats and oils that are packaged in Flexibags are not available for direct purchase by consumers. Instead, they can only be obtained through distributors or agents.
Join me for the most up-to-date news on innovative packaging methods, notable progressions, and the influential factors shaping the packaging sector in the present day. Together, let's explore the possibilities and obstacles within this field, guaranteeing that your products consistently shine in an ever-evolving global market.
Ms. Mary - Sales Executive
WhatsApp: +84 327 031 084
Wechat: maryvuong
Zalo: 0965520006
Email: sale4@richmoon.com.vn
RECOMMEND TOPICS:
CRUDE COCONUT OIL: A GOLDEN INGREDIENT IN THE WORLD INDUSTRY
DIVERSE PACKAGING_MAXIMIZING EXPORT POTENTIAL OILS AND FAT PRODUCTS _PART 2
Views: 30